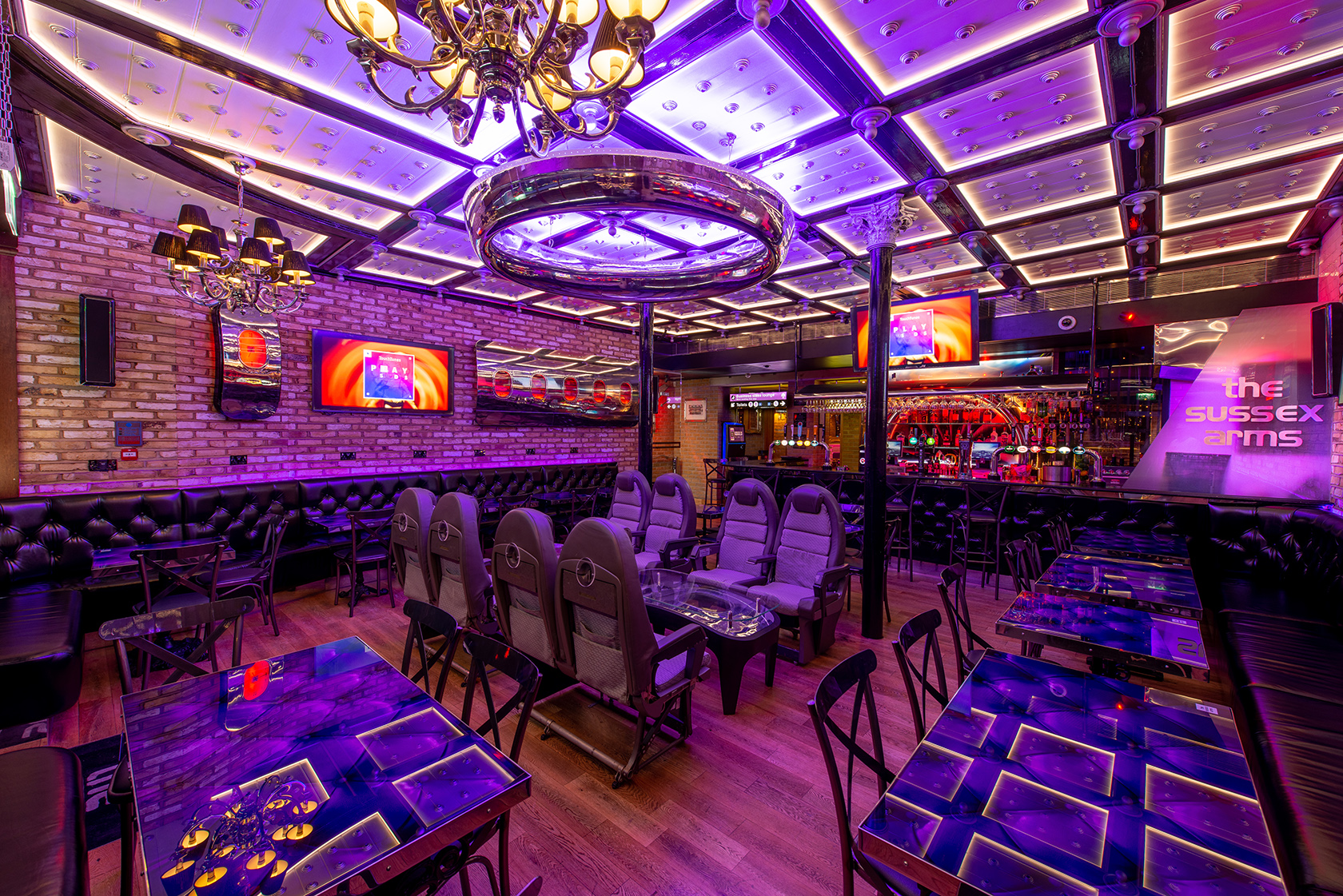 Welcome to Paddington's...
aviation themed bar
Located just around the corner on London Street, below The Stylosuites building, the newly rennovated Sussex Arms Bar has been turned in to London's only modern aviation themed bar. Enjoy a vast selection of local and imported lagers, ales, fine wine and spirits to sip to whilst sitting in original Concorde seats admiring the mix of the 19th century original pub ceiling holding up an iluminated Airbus engine surround!
Open from 10am until 11:30pm 7 days a week – all Styloguests get a complimentary drink to enjoy during their stay.