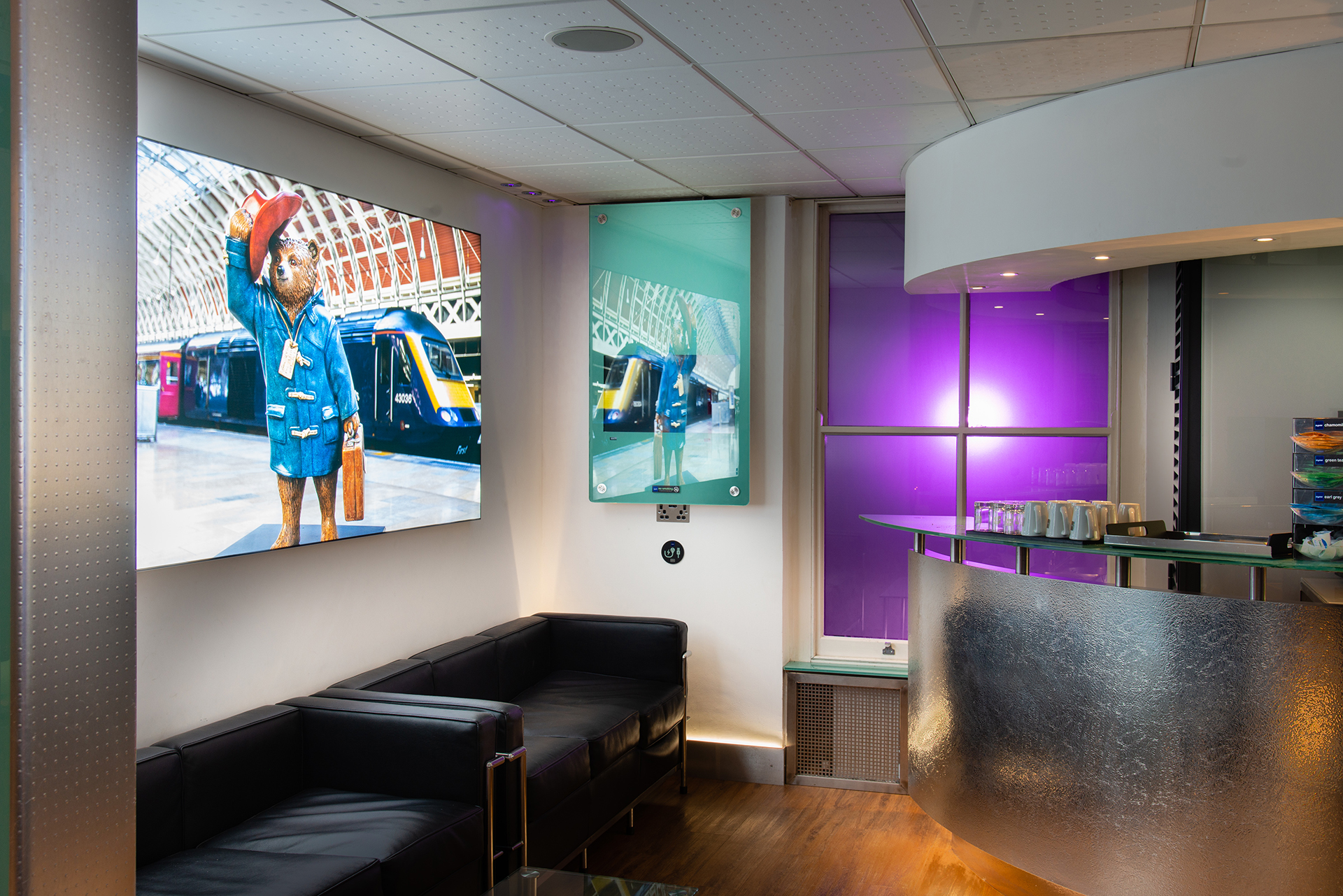 WORK, REST + STYLOPLAY IN THE STYLOLOUNGE
Located next to the reception and main entrance, the stylolounge offers styloguests a relaxed chill-out space to work, flirt, rest or play – or all those things at once.
Sit back and enjoy the complimentary coffee, tea + snacks whilst chilling to subtle lounge music. The perfect space to relax alone or meet a friend or colleague for work, chat or banter and if you're feeling a tad lonely don't worry – the bear is always watching over you ready for a hug.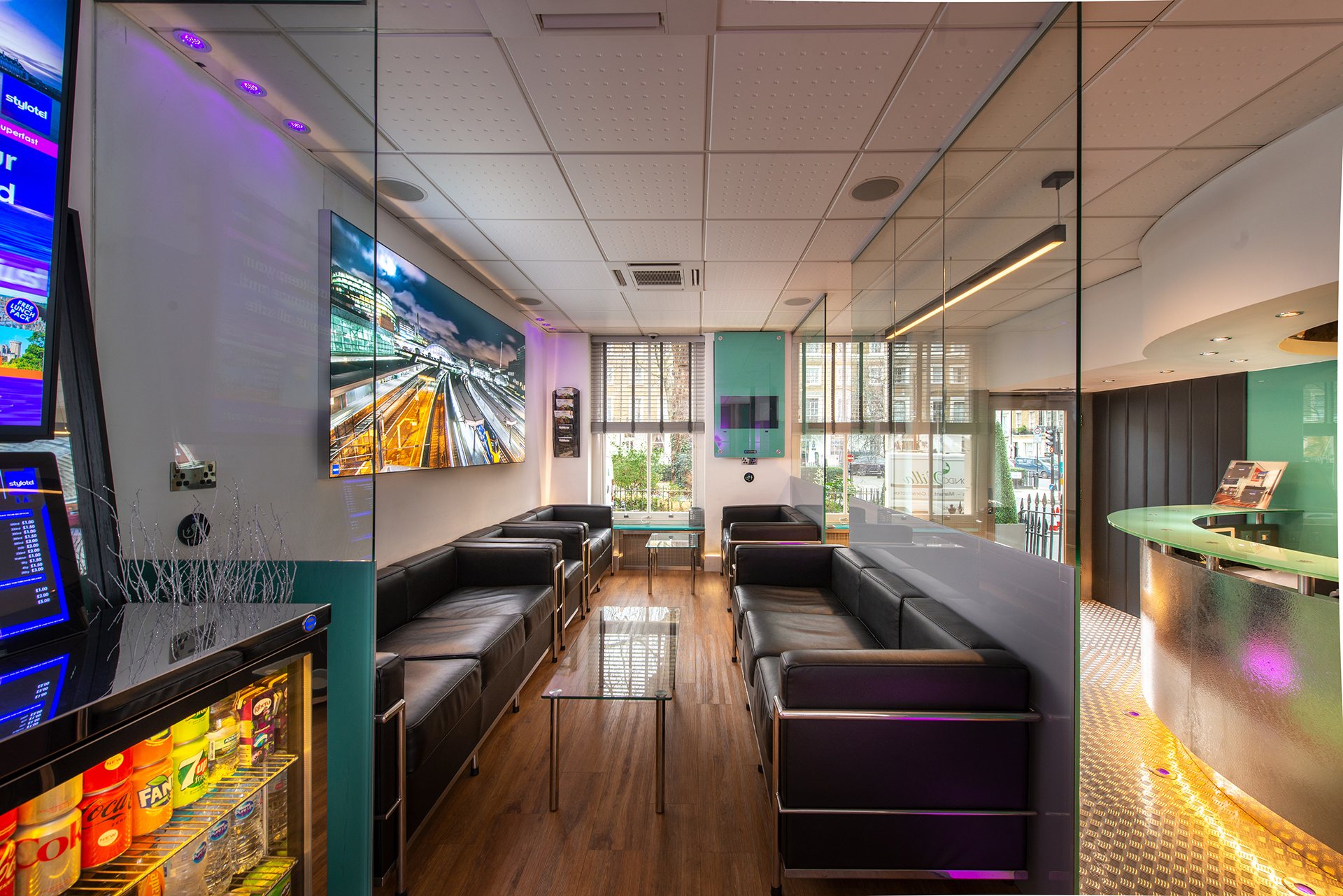 work hard or KICK BACK
Catch up on some TV news or come and have a friendly chat with one of the styloteam who will be happy to convince you that if you don't like the weather in London, just wait 5 minutes – because it will change!
Free high-speed Wi-Fi and power/USB outlets are available on every comfy sofa and a selection of soft drinks, snacks and other bits and pieces are available for purchase.
Filtered water and ice are also available from the stylolounge 24 hours a day.