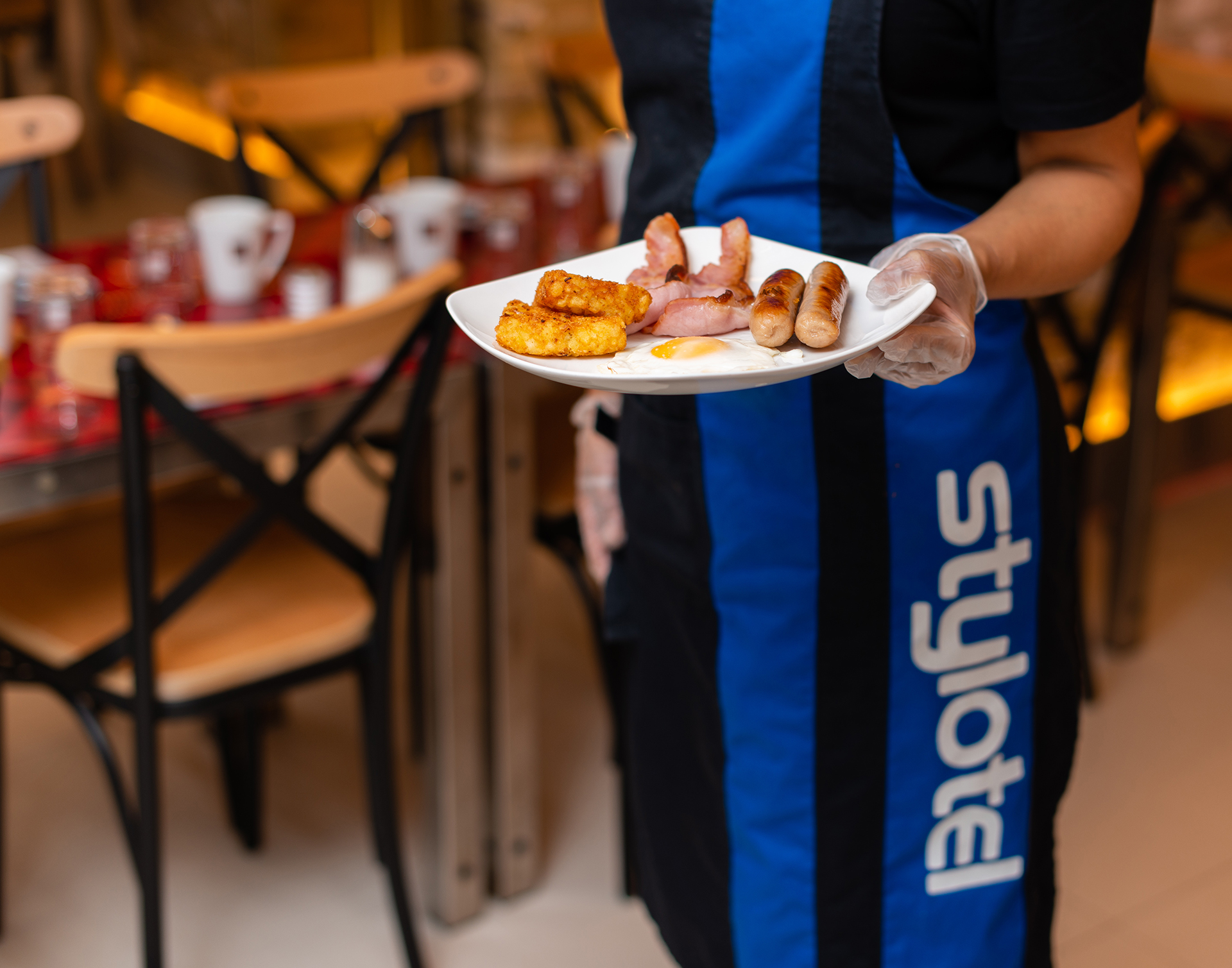 wake up to...
MORNING GLORY
Wake up happy, then join us for breakfast in our brand new buffet dining area. Feast on delicious cooked hot English breakfasts, eggs your way, refreshing continental produce, cheese, cold cuts, yogurts, fruit, cereals, fresh bread + pastries, thirst quenching juices and fresh ground coffee whilst chilling to subtle lounge music.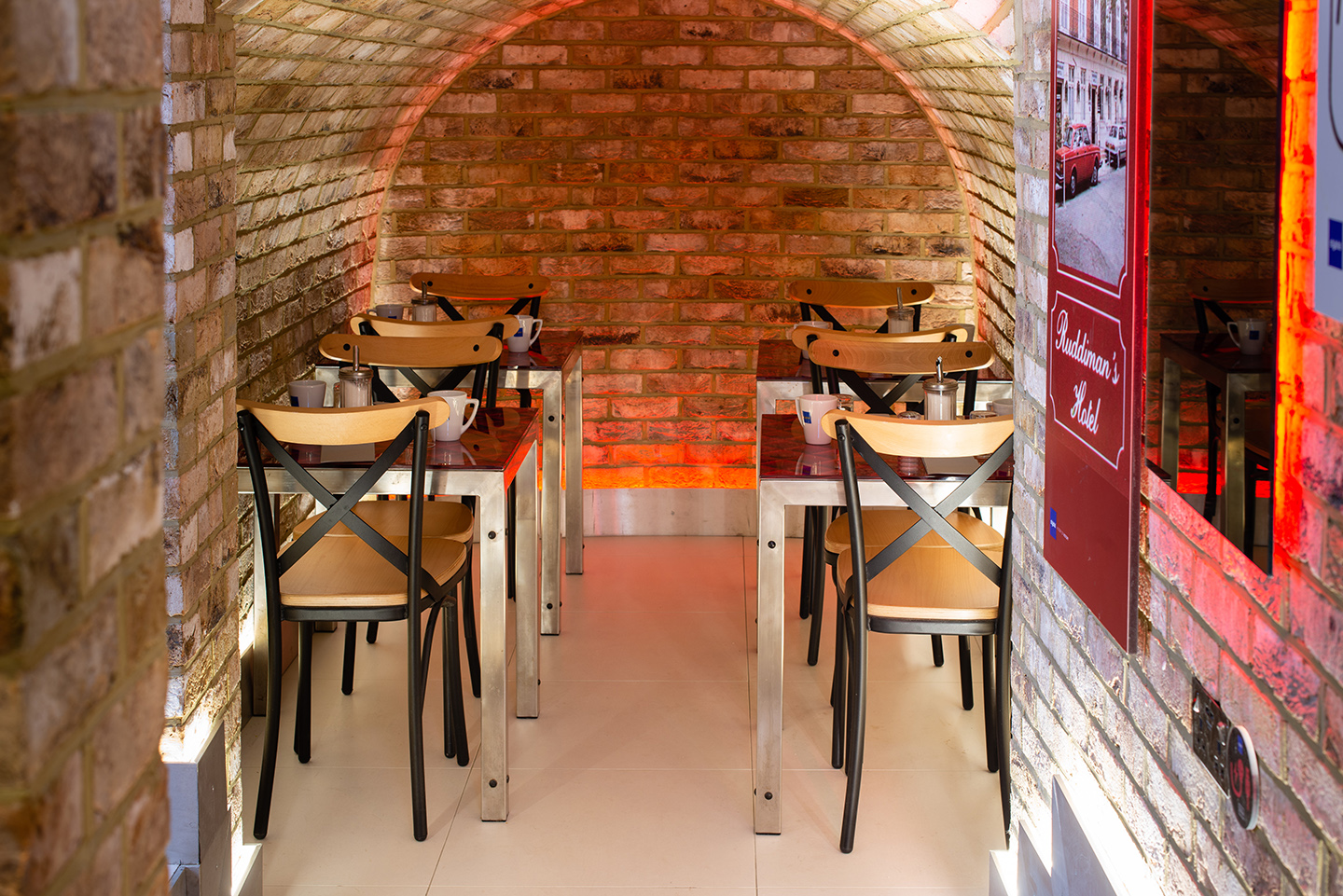 IT'S FREE GRUB
Breakfast is served every day from 0700 – 1000 and naturally, its complimentary for all styloguests (that's you)! It's free Sir…no charge Madam – de nada. We won't even raise an eyebrow if you pinch a banana for lunch.
Forgot to charge up your device overnight? Chill! – every table has a Power/USB socket so you can juice up your tech whilst you fill up your tummy.